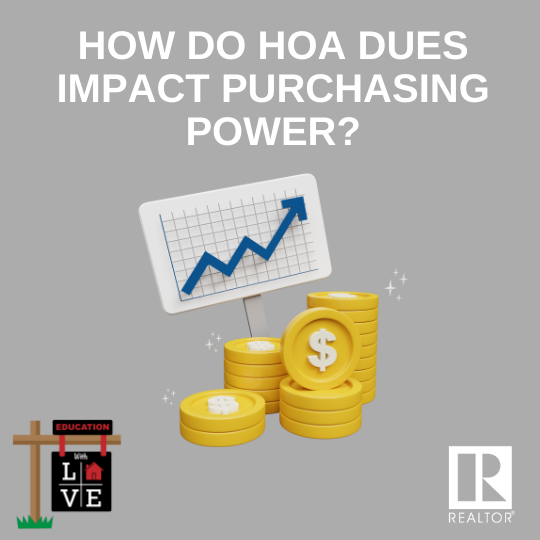 In Denver's market, where the average-priced single-family home is in the $600's, condos and townhomes may be the only option (except for affordable for-sale housing)for people to get into the market.
We currently have a buyer who wants to stay at a purchase price of $420K. While there are some single-family homes at this price point, there is more inventory if they decide on a condo or a townhome. More inventory, incredible! Yes, and something to consider is that HOA dues reduce the purchasing power you have. What do I mean? Well, if this client decides to go for a townhome or condo with an HOA of $300/mo, they should look for a home priced around $380K.
RULE OF THUMB: HOA DUES & PURCHASING POWER
A rule of thumb, with current interest rates, is that each $100 of HOA dues extracts about $15,000 to $20,000 of purchasing power from buyers (depending on property tax and interest rates).
If you are interested in buying or selling, let's chat. It's free, and we would love to share our knowledge to help you build wealth through homeownership.