"Saving for a down payment can be a challenge, so challenging, in fact, that 25 percent of first-time buyers told the National Association of Realtors last year it was the most difficult part of the entire home-buying process." – Rocky Mountain News
Let us take the challenge out of it for you! We work with multiple down payment and/or closing cost assistance programs that can help with most of your down payment. Let's sit down and talk about the fees involved with homeownership and what down payment programs you may qualify for. We are always happy to give a free, no pressure consultation. You may be surprised how accessible homeownership is.
We work with CHFA down-payment assistance programs.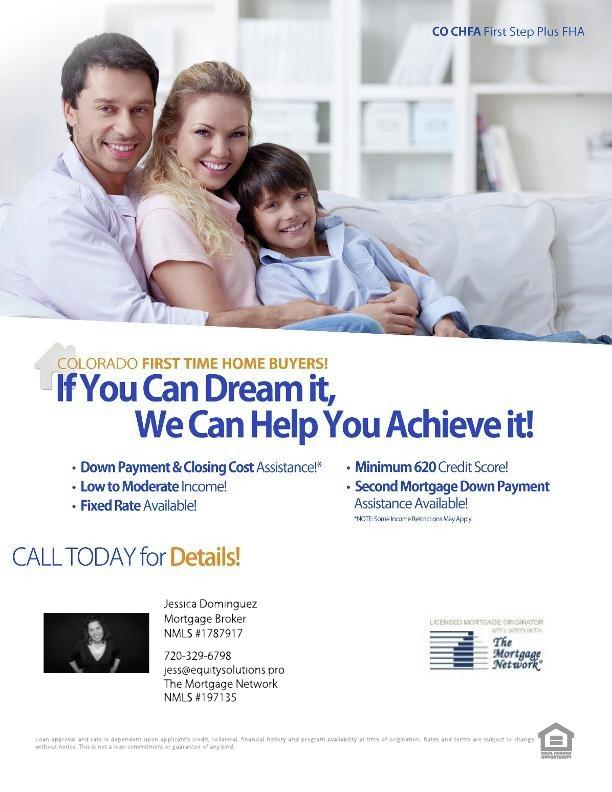 Here is another down-payment assistance program we work with. Conventional 3% down.
Jessica Dominguez, NMLS#1787917, The Mortgage Network, 600 S. Cherry St.,